Rhode Island Bioblitz 2018
Point Judith, South Kingston, RI
On June 8-9, 2018, we joined the Rhode Island Natural History Survey and naturalists from all over New England to survey the biodiversity at the YMCA Camp Fuller, Point Judith, in South Kingstown RI.
RINHS Bioblitz 2018 Website: http://rinhs.org/bioblitz-2018-south-kingstown/
Photo album here: https://www.flickr.com/photos/waterslab/albums/72157696116732341
We identified at least 25 ant species! Full list coming soon.
A theif ant, Solenopsis molesta: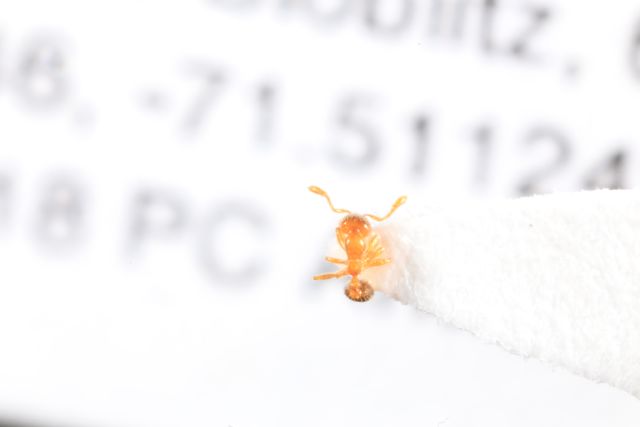 A colony of an unidentified (see Andrey Franceour) Myrmica species, living within an acorn: