About us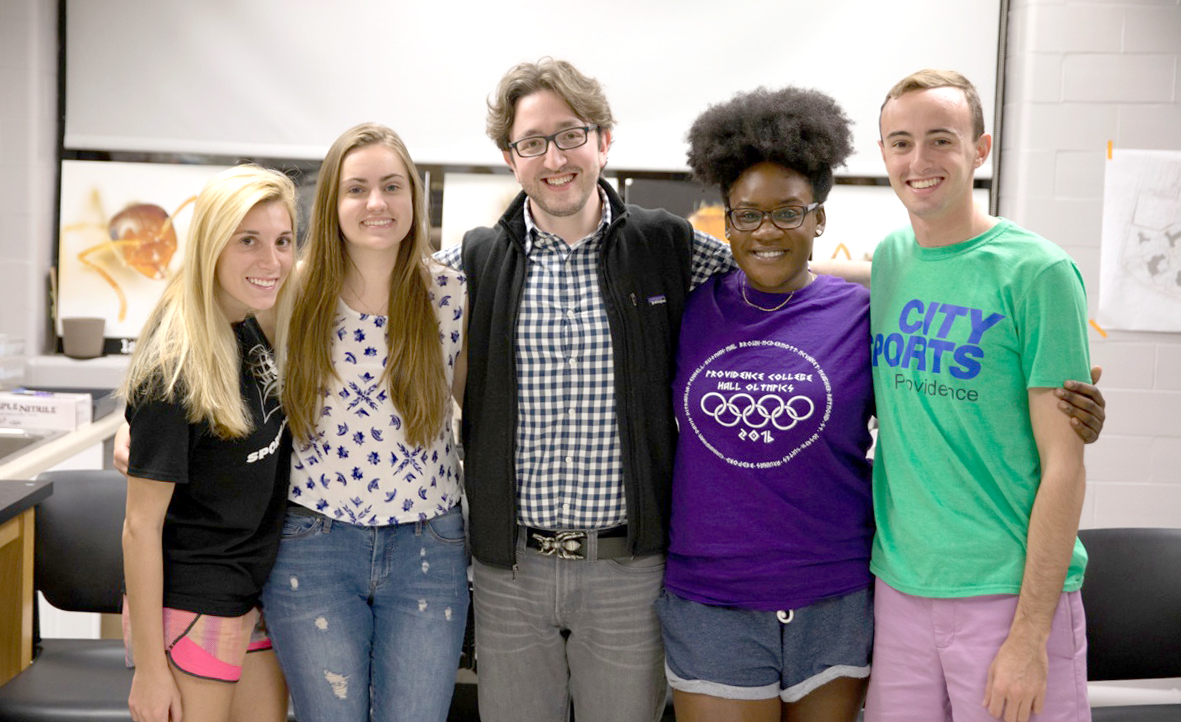 We're a group of students and faculty based at Providence College who are conducting research and promoting community engagement focused on the comparative physiology, collective behavior, and natural history of ants.
James S. Waters, Ph.D.
Dr. Waters is originally from New York City and started as a professor at Providence College in 2014. Previously, he earned his undergraduate degree in mathematics at the University of Chicago, his Ph.D. in biology at Arizona State University, and conducted postdoctoral research at Princeton University and the Field Museum of Chicago. He counts Dr. Jake Socha and Dr. Michael LaBarbera (from UChicago), and Dr. Jon Harrison and Dr. Jen Fewell (from ASU) among his most influential mentors in science. In addition to loving ants, Dr. Waters enjoys photography, playing banjo, and spending time with his family and dogs. If interested, you can download his complete academic CV by clicking here.
Interested in joining the lab?
If you are interested in exploring community engagement and research at the interface of physiology, ecology, and behavior, please join our group! Students from all majors and with all career goals are welcome, including future biologists, journalists, artists, engineers, nurses, musicians, doctors, authors, designers, psychologists, teachers, psychiatrists, economists, historians, chemists, physicists, museum professionals, athletes, mathematicians, and philosophers. We strive to have a diverse lab environment and welcome potential students regardless of race, religion, gender identification, sexual orientation, age, or disability status. As long as you are a creative thinker who is respectful to others, you are welcome here. Most students start by signing up for the BIO 395 Research course.
How to find us
Our lab space is located in the Department of Biology at Providence College, Albertus Magnus Hall, Room 135.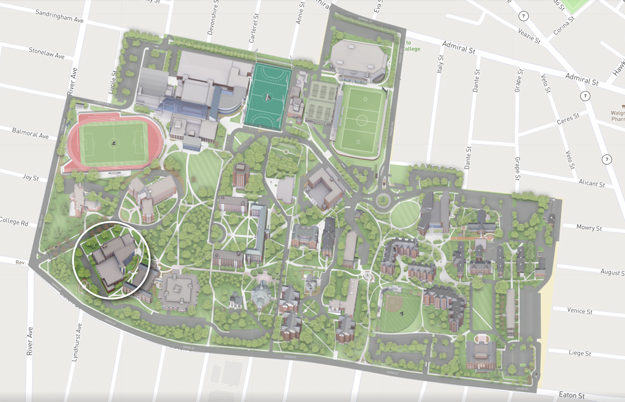 1 Cunningham Square, Providence, RI 02918, USA
jwaters2@providence.edu
(401)865-1574